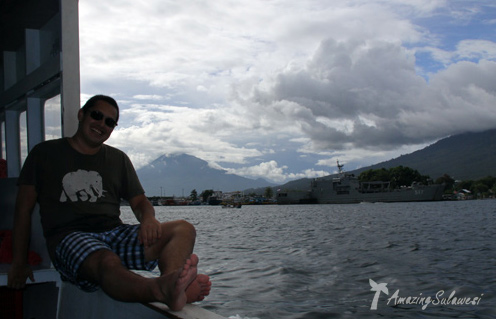 Amazing Sulawesi is built, written and maintained by me, Ilya Houben. I am an avid traveler and have traveled within Indonesia many times before visiting the island of Sulawesi. My wife and I loved every aspect of it, and as a result I decided to make a nice website to showcase the great things the island has to offer. Sulawesi is not that popular among tourists yet, but numbers are rising every year. Only a handful of travelers visit Sulawesi each year compared to the many hundreds of thousands that visit the popular island of Bali, or islands like Java, Sumatra, Lombok and even Kalimantan.
I am what they call a travel professional, I own and operate a few very popular travel websites (mostly in Dutch as I am from The Netherlands) and was fortunate enough to make a living out of it.
We still haven't seen all places within Sulawesi, so lucky for us there are still many reasons to keep coming back to the island.
If you want to get in touch with me please contact me.
Happy traveling!