Tomohon is the third biggest city in Northern Sulawesi after the capital city of Manado and the port city of Bitung. It has about 100,000 inhabitants, most of whom are Christians.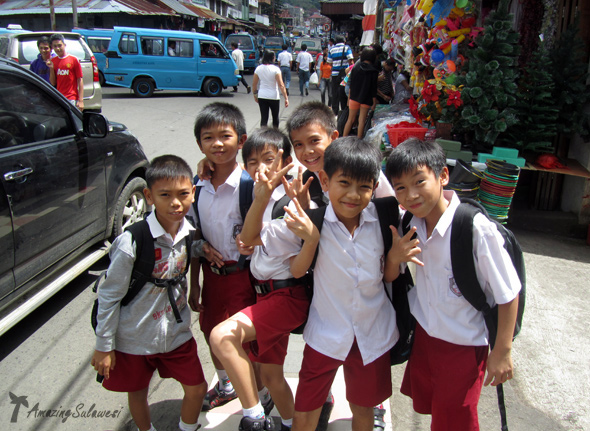 The city is a well known tourist stop for those that are exploring the beautiful mountainous countryside of Northern Sulawesi. The city lies 800 meters above sea level, and temperatures range between 17 and 25 degrees during the day. To the people of Manado it is the perfect place to escape the heat.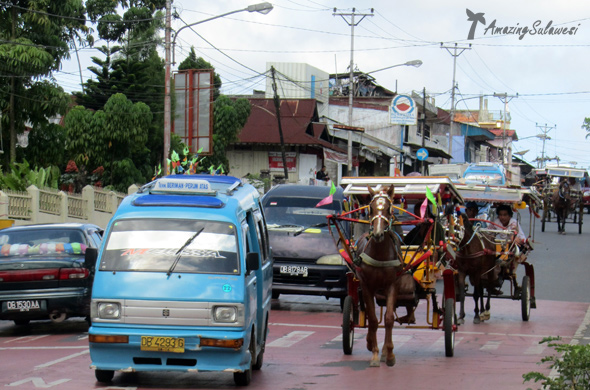 The Tomohon Day Market is known for selling exotic species, including bats, birds, monkeys and snakes. The selling (and explicitly killing) of dogs and cats is pretty standard here. Do not check out the cages with dogs unless you are not easily grossed out. The sight of a dog being clubbed to death and then burned is not for those with weak stomachs. It is however part of daily life and a cultural aspect for hundreds of years.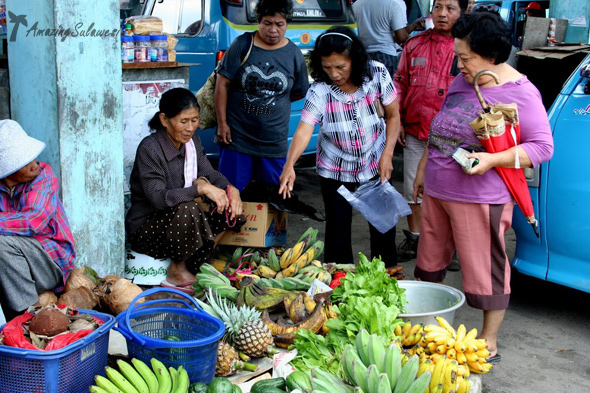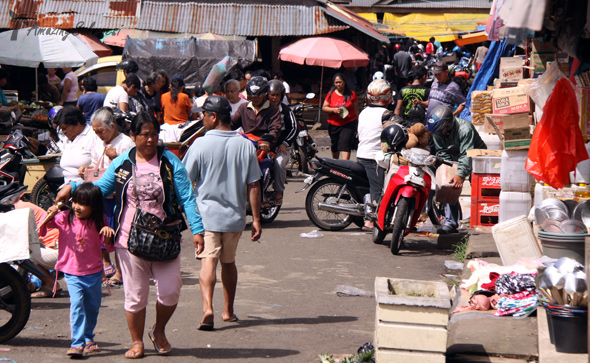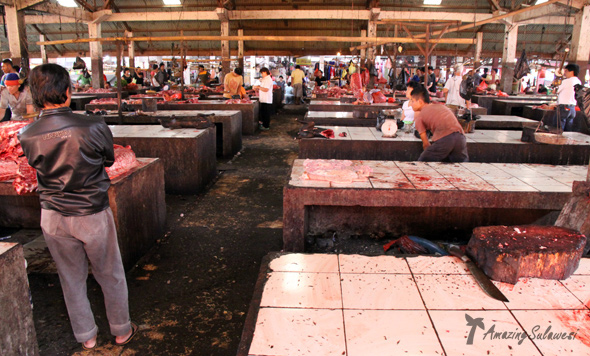 Nearby attractions
Within the city you can visit churches, temples and the traditional markets. Outside of the city the following places are definitely worth a visit: Lake Tondano, Lake Linow, Bukit Kasi, Mt. Lokon, Mt. Mahawu, Woloan, Mt. Masarang, Tumimperas & Tinoor Waterfall. It is also possible to do white water rafting at Ranoyapo or Nimanga river (grade 3-5).
Tomohon's biggest attraction is the stunning scenery as it lies near two volcanoes; Mt. Mahawu and Mt. Lokon. You can visit the rim of Mahawu volcano to enjoy the views. The surroundings of the city are perfect for nature lovers and hiking enthusiasts.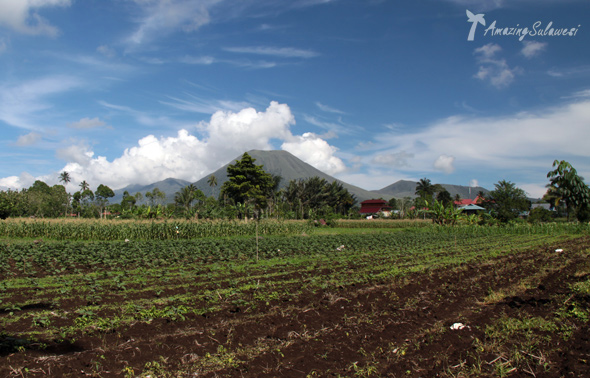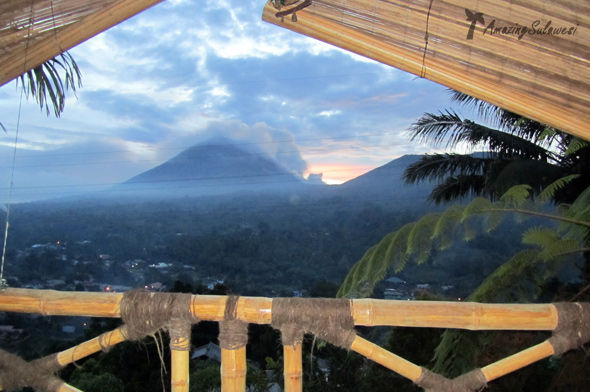 A little bit further away you have Lake Tondano, a beautiful lake that you can explore by motorbike. It's a 30 minute ride from Tomohon. Along the lake are numerous fish restaurants. Locals offer short boat rides at the lake.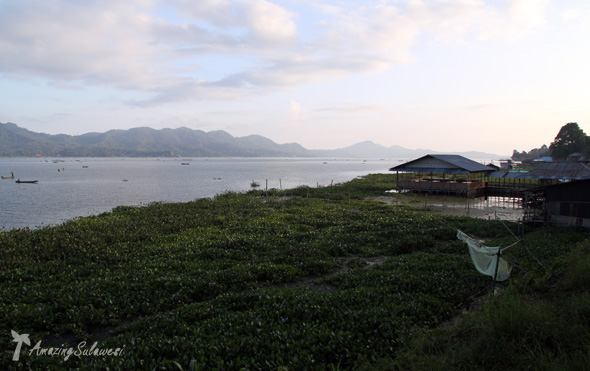 Another amazing lake is Linow. Lake Linow changes color daily, because of the sulfur that mixes with the clear water. It is great to see the lake change color, going from clear green to milky light blue. There is a small restaurant that serves great pisang goreng (do check it out, it's delicious) and also drinks; a good place to relax and wait until the lake changes color.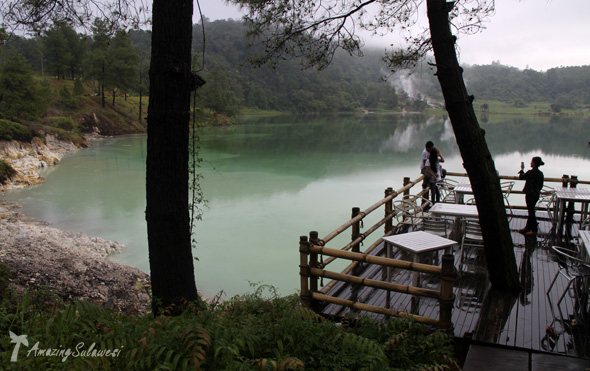 Also worth visiting is the very active Mt. Soputan. This is perhaps the most active volcano in Indonesia. It lies southwest of Tomohon, and it takes over 2 hours by car to get there. As the volcano is quite unreliable, it is best to hire a proper guide to visit this mountain. In the same direction of Soputan is Bukit Kasi; which is a nice geothermal area and also a religious site along the slopes of Mt. Soputan.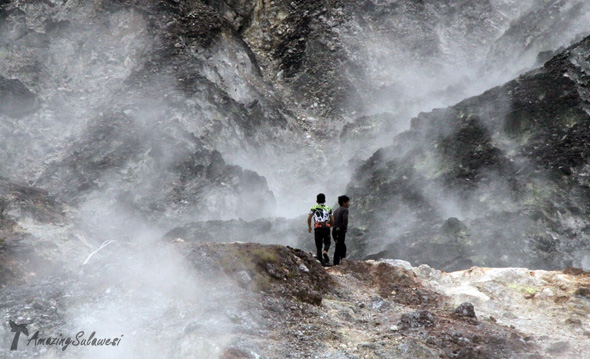 Near Tomohon lies the village of Woloan. This village is known for its great carpenters. Almost all the traditional wooden houses were built in Woloan. Even resorts at Bunaken Island and Lembeh Island order their villas from this village.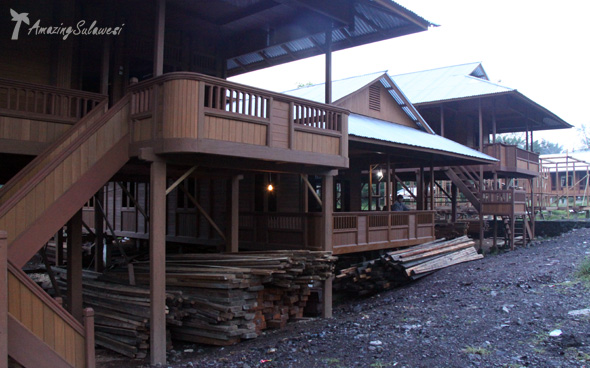 Some hotels and resorts in and around Tomohon
Where
From *
Tomohon
$40
Tomohon
$42
Tomohon
$50
Tomohon
$108
How to get there
Getting from Manado to Tomohon is easy, just grab a taxi (preferably BlueBird) and you will arrive in Tomohon in little over an hour. There are also frequent buses between numerous cities within Northern Sulawesi. Buses arrive at the Beriman Terminal in Tomohon. Besides buses and taxis you could also consider renting a car. Though you can rent a car without a driver, we would strongly advice to rent one including a driver unless you know your way around Northern Sulawesi.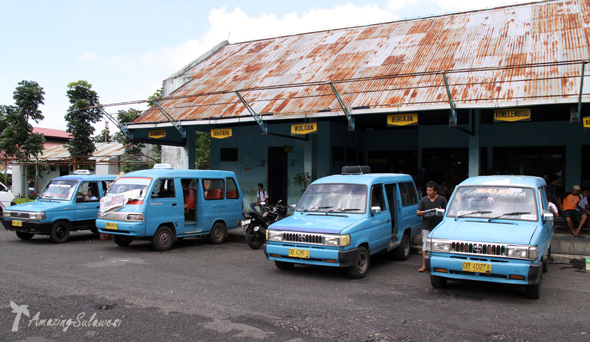 Manado International Airport is the nearest airport. Here numerous flights arrive on a daily basis, including a few international flights.
Map of Tomohon