Travelers that visit North-Sulawesi often arrive at Manado, the second biggest city on the island with over 450.000 inhabitants. Manado is located very close to the equator, which explains the very hot temperatures throughout the year. Manado is especially popular among diving enthusiasts that visit the nearby Bunaken Marine Park.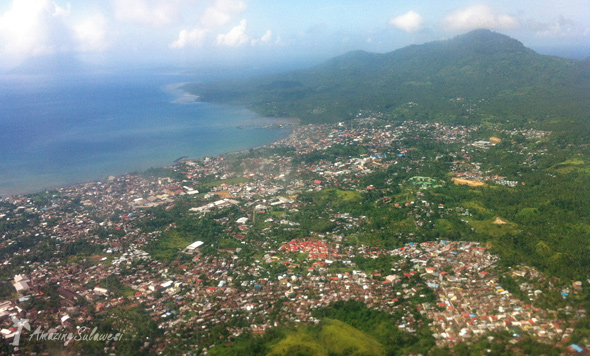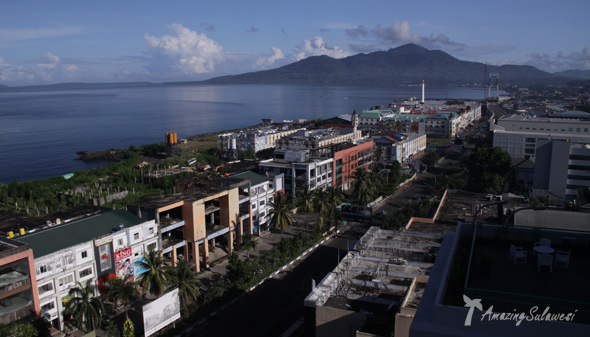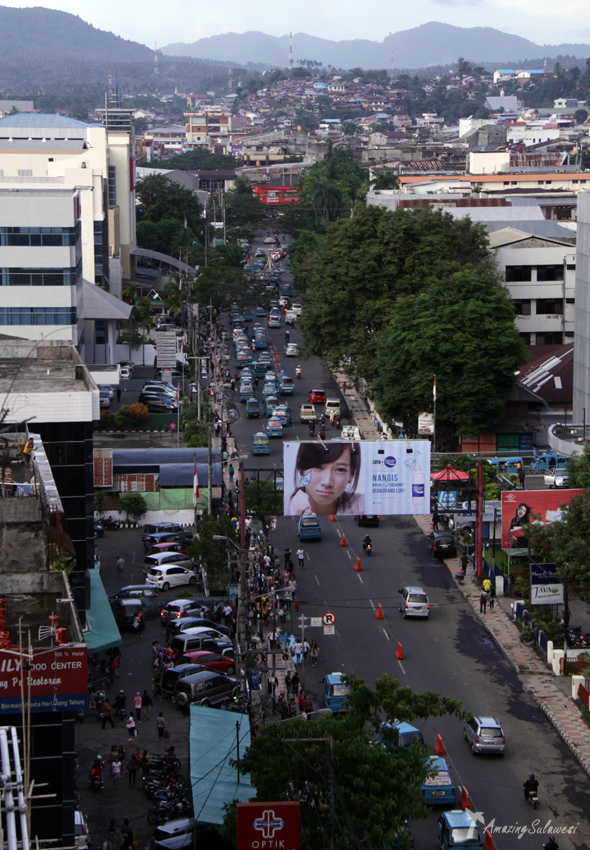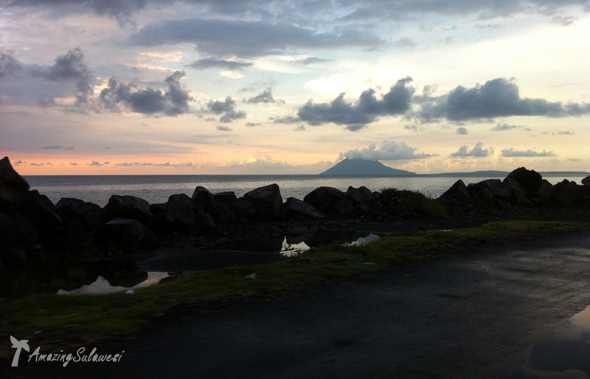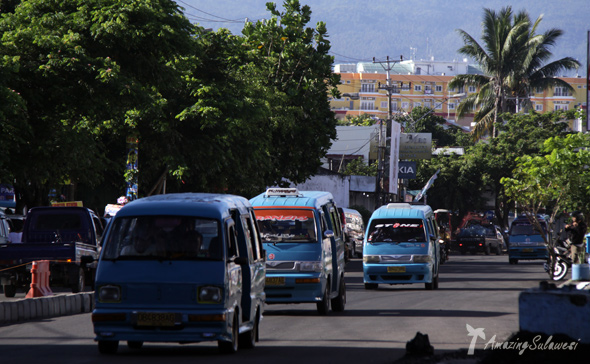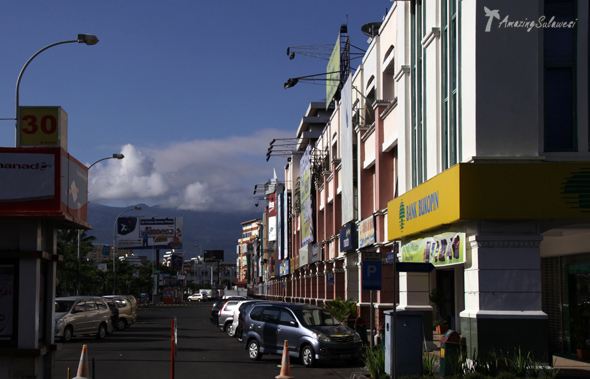 Nearby attractions
Manado is a very popular destination because of its proximity to Bunaken Marine Park. Bunaken Island attractions thousands of diving enthusiasts each year due to its great corals. Other popular attractions nearby Manado are: Tomohon, The Minahasa Highlands, Mount Lokon, Kali Waterfall, Lake Tondano, Mount Klabat Climb, Tangkoko National Park and Lembeh Street (for awesome muck diving conditions).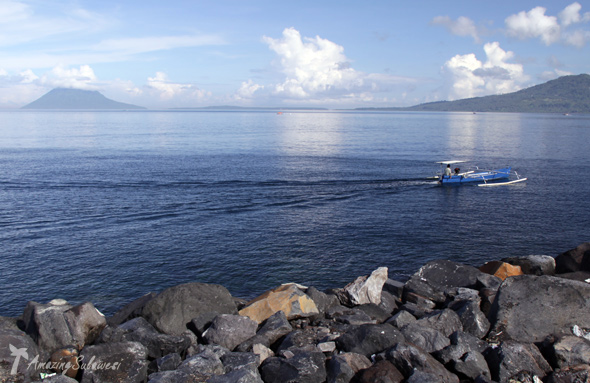 The city itself also has a few sights worth seeing. There are some very nice churches along Sam Ratulangi Street. The Ban Hin Kiong Temple is also very nice, especially during Chinese New Year. Another must see (especially if you are religious) is the Christ Blessing Statue, in the Citraland suburd of Manado.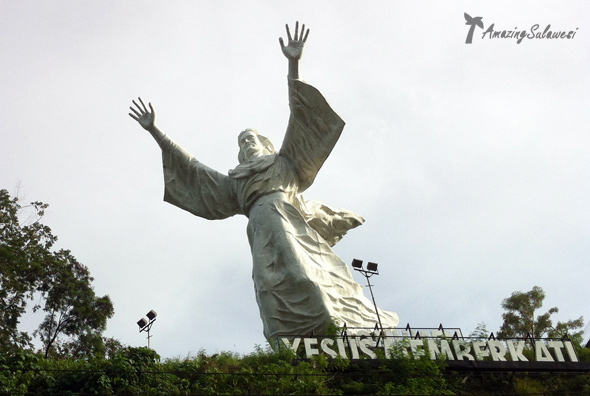 Shopping in Manado
There are a few malls that might be worth checking out if you are interested in buying clothing, souvenirs and other stuff. Most of them are located along Jalan Piere Tendean. Most popular malls are Manado Town Square, Mega Mall, It Center, Lion Plaza (previously known as Boulevard Mall) and soon also Star Square Manado (opening in 2013).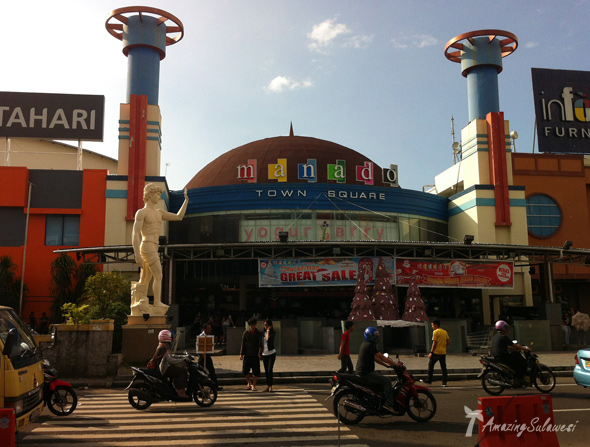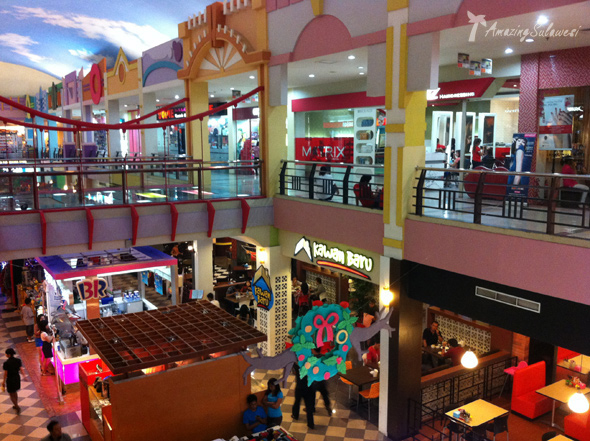 Great hotels and resorts in and around Manado
Where
From *
Sario
$30
Wori
$42
Samratulangi
$56
Manado
$56
Wori
$58
Manado
$62
Minahasa Beach
$71
Manado
$72
Sario
$82
Manado
$83
Manado
$85
Wori
$105
How to get there
Most travelers arrive at the international airport of Manado. There are numerous daily flights from Jakarta and a bunch of other cities in Indonesia to Manado. There are also a few international flights, like the Silk Air flight straight from Singapore.
Another option to get to Manado is overland. Those that come from the south of Sulawesi often travel through the stunning Togian Islands, and get a boat to Gorontalo from there. In this small city transport can be arranged to Manado. Although it's only about 300km, it still takes well over 8/10 hours to get to Manado (there are several bus operators on this route). Alternatively you can take a short one hour flight from Gorontalo to Manado airport.
International Airport
Sam Ratulangi International Airport is located about 13 kilometers northeast of Manado. It takes 30 minutes by taxi to get from the airport to the city center of Manado. The airport is small, but quite modern. Currently the only two international carriers that fly directly to Manado are Silk Air (Singapore) and Wings Air (Philippines). Departure tax from Manado is Rp 100.000 for international flights and Rp 30,000 for domestic flights.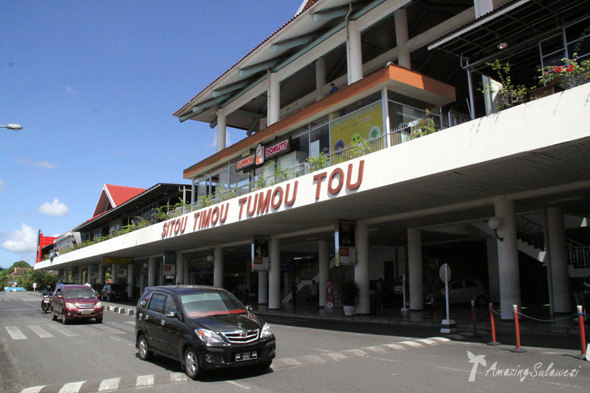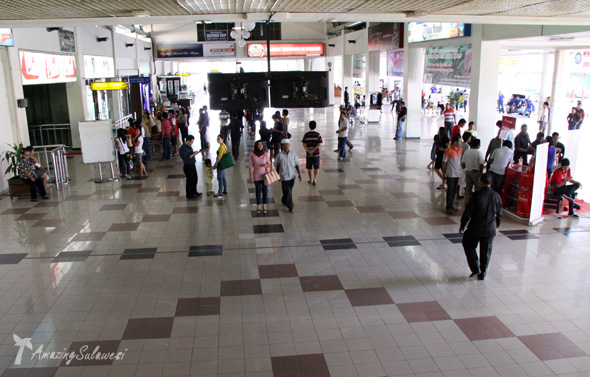 Map of Manado